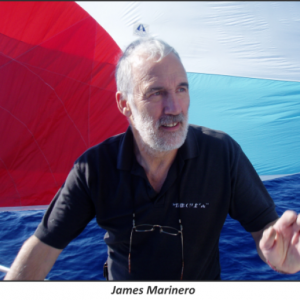 Now a thriller book author, I have at various times been a chef, a milkman, maths lecturer, private tutor, IT consultant and project manager, and a lifelong sailor; I'm now achieving a lifelong ambition to live on my boat and write novels.
During my careers I have worked in the Middle East, Russia, Scandinavia, the US, Kazakhstan and much of Europe. I have sailed to many of the Atlantic Islands, Brazil, the Caribbean, the Mediterranean and North Africa in my own boat.
Personal interests, career, education and travel equip me reasonably well as a writer of leading-edge techno thriller novels.
My own reading interests are built on having read all the Alistair Maclean, Hammond Innes, Len Deighton, Mickey Spillane and Helen MacInnes (that's a clever name she chose) books when I was a teenager. Now, I love to read John Le Carré, James Lee Burke and Lee Child (isn't Jack Reacher the best hard guy around – but then maybe my Steve Baldwin is catching up)? And you can add to that list with John Sandford, Glenn Meade – and remember Craig Thomas of 'Firefox' fame?
So, for more than ten years now I have been working to develop my craft as a thriller book author, learning from the books I read and the authors I enjoy.
Thank you for your interest – I promise I will do my best to entertain you with my thrillers.
There's an in-depth interview with me by Cathy Stucker for her blog
If you like to find out about my free book and other offers then please follow me  on Twitter @jamesmarinero and on Facebook and don't miss out.