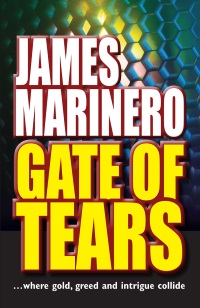 A near-future techno-thriller blending bio extraction of minerals, the gold standard and the changing world order with the political, military and industrial emergence of China as the world's leading superpower. With much of the story set in the volatile Yemen and Red Sea region, this novel takes a fascinating look at what might be just around the corner.
Paperback, 366 Pages, published by eZeebooks UK, 2011.
ISBN: 978-0-9568426-0-2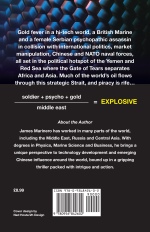 Available in paperback at Amazon and all good bookstores.
 Click for:
Apple iBookstore  ℠
Paperback/ Kindle Amazon UK
Paperback/Kindle Amazon.com
B&N Nook
Other ePub Formats
Video Trailer
 Click for:
Apple iBookstore  ℠
Paperback/ Kindle Amazon UK
Paperback/Kindle Amazon.com
B&N Nook
Other ePub Formats