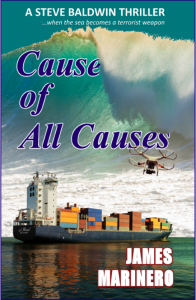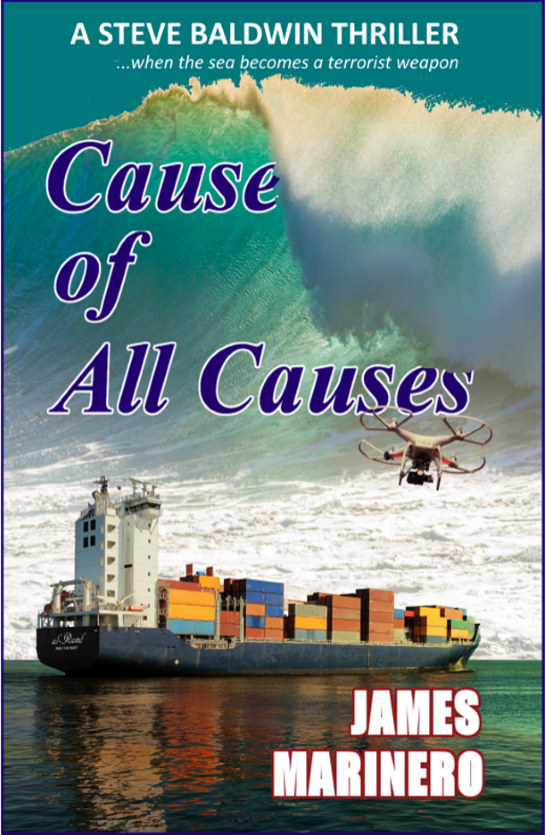 The terrorist Abu ben-Zhair is on the cusp of realizing his vision to destroy the West and cow the East, thereby succeeding in his avowed 'Cause of All Causes' to establish a Caliphate which rules half the world. His earlier, unprecedented threats were ignored by the global community but he succeeded in his design. He has always delivered on his grandiose promises – and this one doesn't come any bigger. He has identified one critical point on the earth's surface where one determined terrorist with resources and imagination can trigger disaster on a global scale – and he has acquired the weapon for this purpose.In the murky world of counter-intelligence, trust is a trade-able commodity and the Geo-political turf wars continue while ben-Zhair moves towards his climactic attack.
The story moves to a terrifying close with a catastrophic threat to the United States and Europe, and even then the international political maneuvering continues – up to the very last seconds. Ex-Marine Steve Baldwin and his MI6 sidekick Ellie Williams fight desperately to save the day as the gritty covert action moves from Gibraltar to Algeria – and onward across the Atlantic Ocean.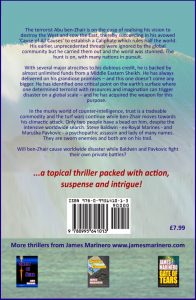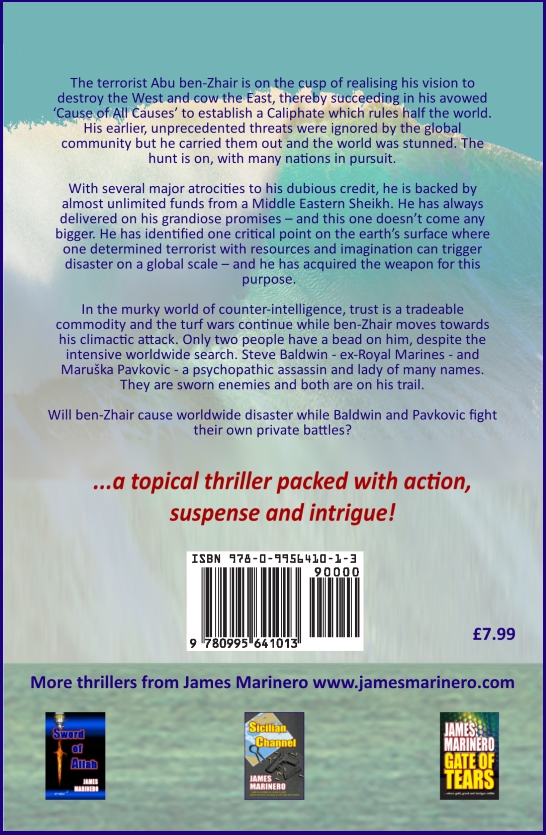 Formats:
Kindle, iTunes, Nook,
Kobo/ePub
Format: Paperback, 320 pages.
ISBN: 978-0-9956410-1-3
Paperback available September 2017
at all good bookshops
Reviews

…A different form of terrorism but just as deadly…. Much going on in this exciting story that you must read. Nancy, Goodreads.
Goodreads reviews are here.