If you're looking for a new boat, consider buying through a charter company. Maybe. Actually owning a charter boat is a lot like property timeshare, but it floats and goes places. Outdoors and fresh air for all the family, water sports and variety. It's all there when you're buying a charter boat.
I know that I'm beginning to sound like a salesman, but seriously, if you are considering buying a boat, then buying through a recognised charter company can be a practical and cost-effective solution. And without the maintenance hassles that go with regular boat ownership.
The larger charter companies operate internationally and offers yachts available for charter in North America, the Mediterranean, Caribbean, and South Pacific — one of which could be yours.
How does it work when you're buying a boat through a charter company?
You buy the yacht/power boat new through them. They maintain it, rent it out and you get to use it for up to maybe 12 weeks of the year. After a number of years (typically 4–6) the yacht is handed back to you or sold (you get the bulk of the proceeds).
How much does a new charter boat cost?
If you have a large family or want to use your boat as a business investment, it might make sense to buy something like a 40′ yacht or motor cruiser that could cost upwards of $200,000. That would accommodate a family of 4–6.
Many of the larger charter companies offer a 'Guaranteed Income Scheme' if you decide to buy one of their yachts. Check it with care.
Good deals with yacht charter companies
Charter companies offer good deals on new boat purchases, with standarised designs and equipment to give the best value for money. They can usually arrange favorable finance as well, streamlining the purchase process.
And most will even provide training in boat handling and sailing.
Environmental issues
Owning a charter yacht is not only an investment in your own leisure, but also an investment in the future of the environment. So goes the spiel on charter company websites. But, to be fair (and I have no vested interest here) most charter companies are very environmentally conscious — their owners and clients demand it.
Most modern charter boats have a low carbon footprint. They achieve this by using more efficient engines and cleaner fuels, but even before that the charter companies use boats which are built in low-emissions factories.
Hurricanes and other risks
Owning a charter boat is not risk free. I anchored in West End in the British Virgin Islands sailing single-handed to Sint Maarten from Jamaica in 2017, just 6 months after Cat 5 Hurricane Irma and Hurricane Jose a few weeks later. The yacht charter fleet there had taken a really big hit. Of course these risks are insurable and the charter company takes care of that.
https://www.bbc.com/news/uk-41196775
However, it's taken some time for the charter business in the Caribbean to recover.
And then, along came Covid. The charter business took another knock. Smaller companies failed. I heard that a few of the owners had difficulties with their charter companies. That sort of problem should be covered in the contracts, but you could be half a world away and your boat is sold off without your knowledge.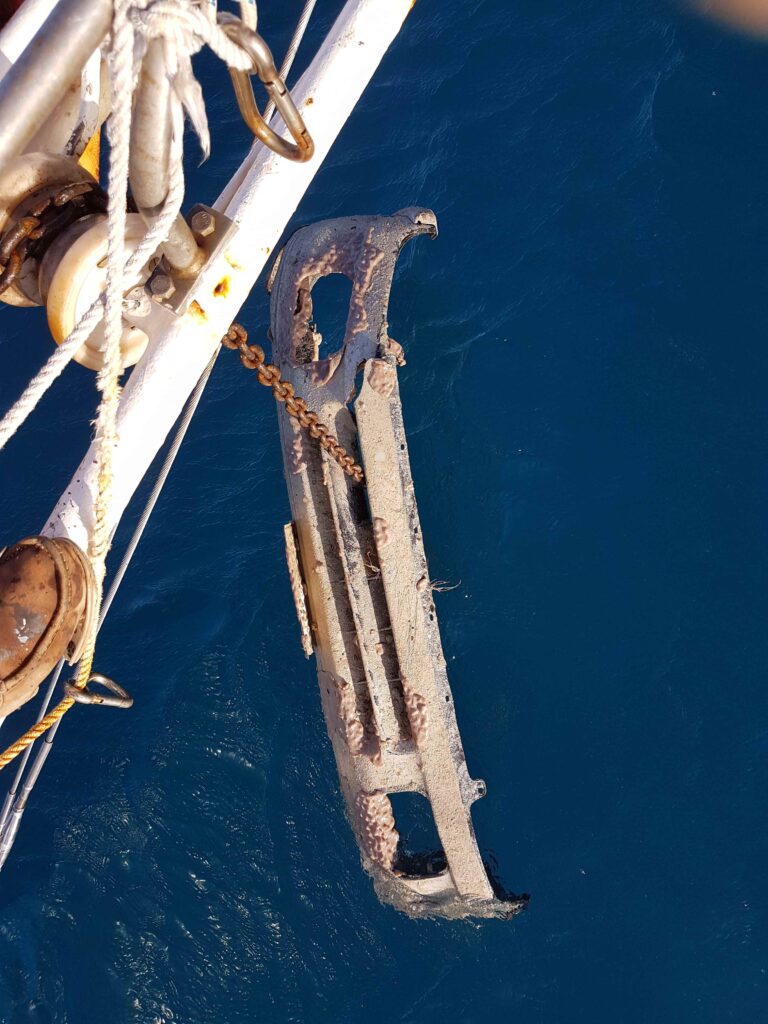 Nevertheless, I've been through 2 hurricane seasons in the Caribbean (Grenada) without a problem. And there are plenty of places that don't have hurricanes at all.
Consider location when buying a boat
Before you jump in, it's worth checking the length of the charter season in the location that interests you. The charter company should be upfront about this. They may offer a fixed monthly return to you under an income guarantee scheme, but the level of this payment will reflect the fact that the boat will not be rented out 12 months of the year (less of course the time you use it yourself).
Which are the best charter companies to buy a new boat through?
I really can't advise you on that, but here are some of the leading names in the charter business:
I'm not affiliated with any of them. They just bump into me occasionally. Yes, charter boats do get bumped around a bit as many of the charterers are first-timers.
Conclusion
So, are yacht charter companies a good way to buy a new boat?
Well, I guess that the companies wouldn't have built such big businesses if it wasn't a good route to follow. It works for many people, but others prefer other ways of buying a boat.
Me? I'm sailing the tough course.
I've written a bit more about buying a boat here.