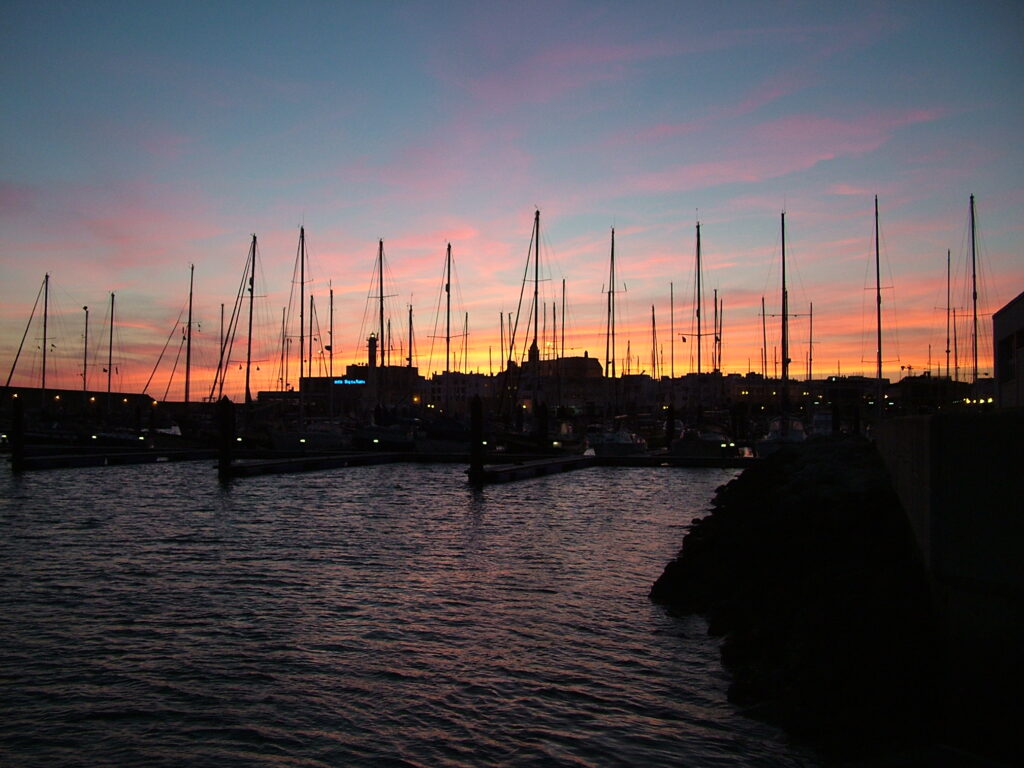 The dream
So, you had a dream and woke up one morning your mind on 'buy a boat'. Where do you start? Can you sail? Can you handle any kind of boat?
Well, we'll look at the skills involved a little later, but for now let's look at the decision on whether you want to buy a used sailboat or a new one. First off, it's not like buying a new car where the value falls as soon as you take it on the road. Why?
This is because when you buy a new sailboat (or power boat), the fitting out and improvements are just beginning. This means that used boats can be pricier than a new equivalent one.
New boats are basic
New boats are usually equipped with the bare necessities but people who buy new want to fit their boat with additional extras and options. These include radios, navigation equipment, sails, and safety gear. The list is quite long and grows depending on the use you want from the boat – day sails, gunk-holing or long passages, live-aboard even.
The standard new sails may not be of the highest quality and you may want to have more durable or higher performance sails. If you plan to race, then the additional sails, built with the latest technology, can add up to a significant proportion of the original cost of the new boat.
However, a lot of this initial fitting-out cost would be passed on when you decide to sell.
Commissioning and snagging
When you buy a new boat, there is often a 'commissioning charge'. This isn't a PDI like you have with a car, it's more than that. Remember when you bought a new car (if you ever did) there were 'on the road' costs? With a new boat, especially if it's imported, this commissioning may include items such as rigging the mast, installing equipment which you have chosen off the manufacturer's options list, and so on. There may even be a delivery charge.
On top of that, with a new boat you have the pain of 'snagging' – getting everything to work properly and arguing with the manufacturer's commissioning agent – and you haven't even sailed the boat yet!
Used boats have problems too
With a used boat, there will often be items of equipment which are not working properly, but this should show up in a survey. So, there will be a snagging process/
The boat may have been used a lot, and may be showing wear (and some wear may be hidden). A survey is strongly recommended – a good surveyor will cover the cost of the survey by finding 'negotiating points' when you come to make an offer.
Sails need to be checked – new sails could set you back a lot of money, and the engine needs to be tested. All these are best done with a 'sea trial'.
Often overlooked is the mast and rigging. This can be difficult to survey and may be carefully excluded in the surveyor's report.
If it's an upmarket boat then I would definitely recommend an engine survey.
However, if it's more modest then there are several engine checks you can easily make, I've written a separate article about checking an inboard engine.
Custom Build new boat = get what you want
Yes, you can get a boat custom built, but these days that really is for those with bottomless pockets.
However, with a new 'standard yacht', you can add the equipment and sails to suit your budget. But setting your budget means you have to take into account the extras and options.
Setting Your budget
If you are buying a new boat, then decide your budget and cut it by 1/3. The new budget is what you should allow for the cost of a basic new boat. The 1/3 you trimmed off is a starting point for the extras and options you will need to add.
If you want to buy a used boat, you can see what you are getting for your money and what will need replacing.
Negotiate
Then you can negotiate over the price of the used boat, using the survey 'faults'. With care, you can end up with a lot of value, particularly if the owner is keen to sell. But don't forget to ask why he or she is keen to sell!
One more option
There is another way to buy a new boat and that's through a charter company. It's very similar to time share property. You'll get a good deal on the purchase price but a standard yacht fitted out to the charter company's specification. There's not so much hassle because the charter company handle everything. It can be based overseas and that may be attractive to you, but you get very limited use.
So, new or used boat?
When it comes to boats or cars, then my personal preference is to buy a used boat. New boats almost always take a painful depreciation hit, like cars.
If you do want to buy a new or used boat then check out my article on how to buy the right one for you.