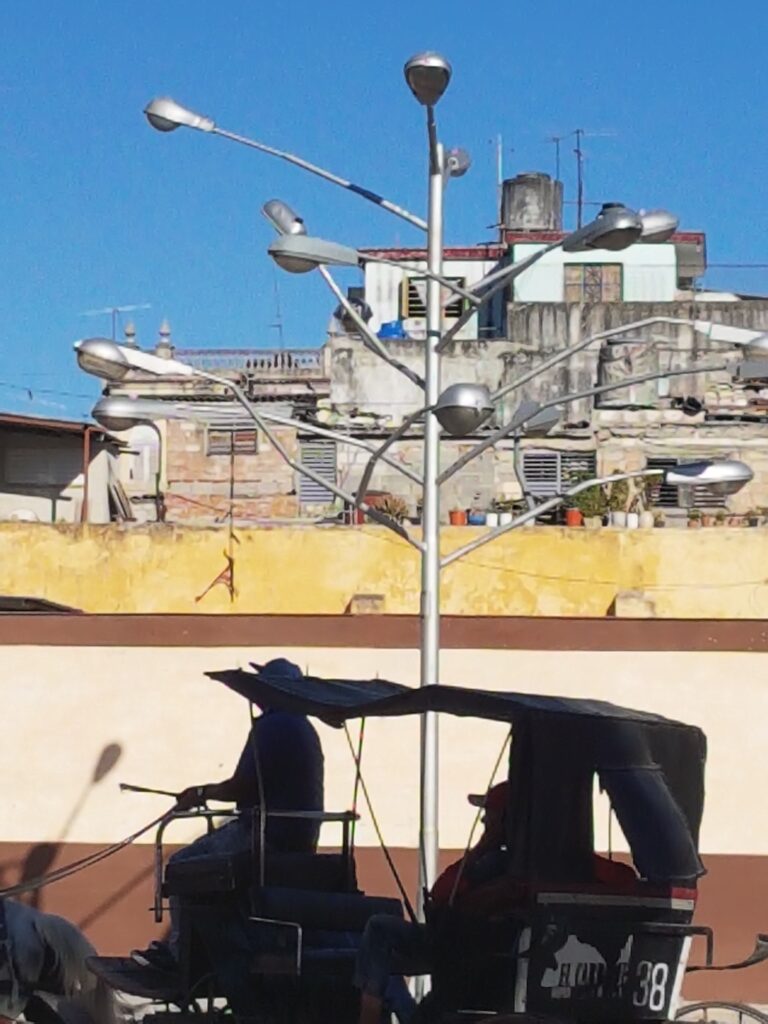 My introduction to Cuban art was a surprise. The first mate and I were in Havana on a flying three-day visit to Havana having left our boat — our home — in Cayo Largo on Cuba's south coast. We'd arrived there from Grenada via Bonaire and Jamaica, sailing west then north across the Caribbean Sea, 1300 nautical miles. Even in the air terminal art was everywhere to be seen.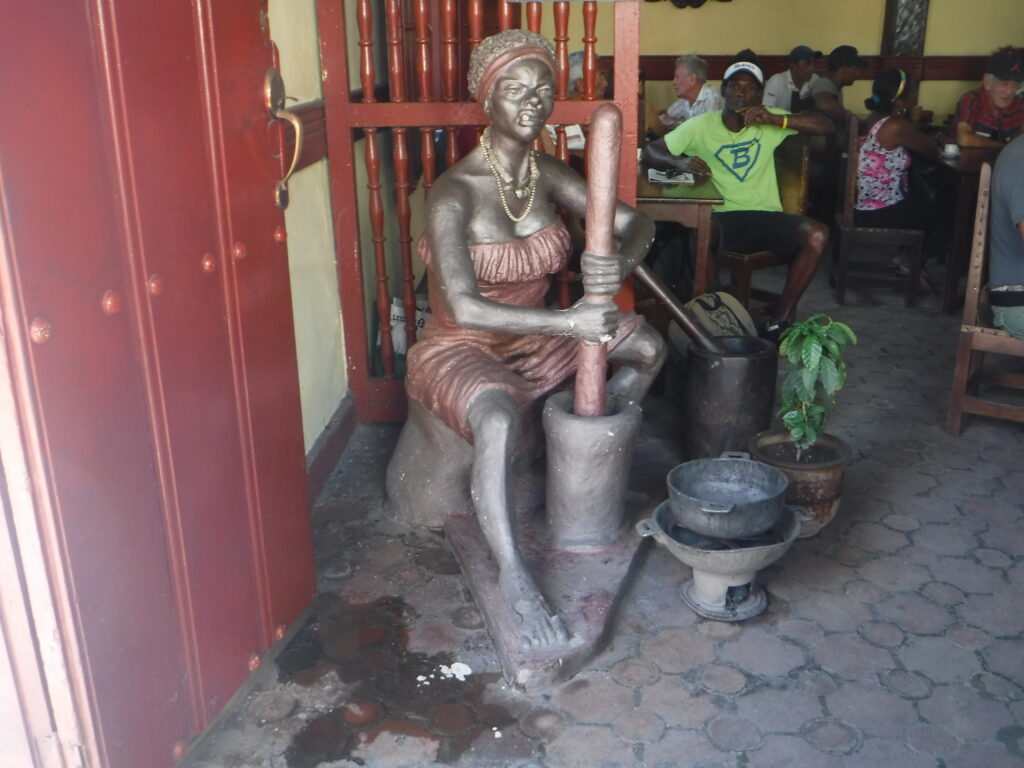 In your face
There's no escaping it, the art is everywhere, brightening up what is for many Cubans a drab existence.
Cuban art is popular because it is a mix of European, African and Amerindian cultures and it hits you in the eye on practically every street.
Cuban art in the 20th century is not just a timeline of events. It is a story of how art changed and evolved in the Caribbean country. The Cuban revolution had a profound effect on the art world, as it did on every other aspect of Cuban society.
It has always been a form of protest.
Always revolutionary
Cuban artists were constantly looking for new ways to express themselves and break away from colonial traditions that were still prevalent in Cuba at the time. The idea was to produce art that was reflective of their own culture, which they felt was being lost through colonialism.
The first Cuban art was practiced by the Taino Indians who lived on the island when Christopher Columbus arrived in 1492. The Taino style evolved and melded Amerindian, African and European styles. The first Europeans to arrive in Cuba were Spanish settlers who brought their own style of painting to Cuba. This new style of painting was influenced by the Taino Indians and became known as "Taino-Flemish".
Post 1959 Revolution
Since the Cuban Revolution in 1959, the country's art scene has been defined by its commitment to socialist ideals. The government has invested heavily in the arts, and Cuban artists have been encouraged to use their work to promote these ideals. As a result, Cuba has produced some of the most innovative and exciting art of the last 50 years. However, dissatisfaction with the government has always been a subtle theme.
Painting and sculpture are the two most popular forms of art in Cuba. Cuban painters have been influenced by a variety of styles, from European modernism to US pop art. Cuban artists have often used their work to comment on political and social issues. For example, the famous Cuban painter Wifredo Lam often incorporated Afro-Cuban influences into his paintings. He said they were meant to reflect the experience of black Cubans under the communist regime.
Here's another example of modern day Cuban art: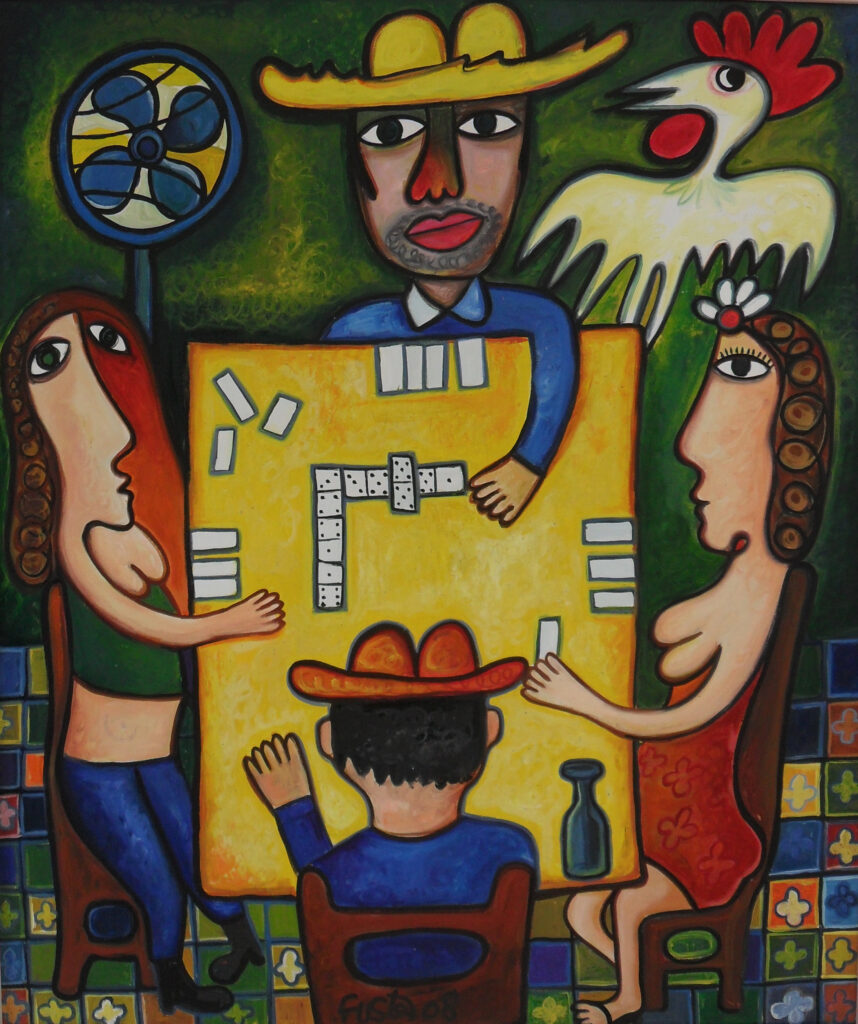 Aside: Even one of the staple meals in Cuba reflects this tradition. Black beans with rice is known as 'Morros y Cristianos' – Moors and Christians – reflecting the mixed racial heritage of Cuba
Music
Cuban music is also world-renowned. The country has produced some of the most influential musicians of the last century, including the late Buena Vista Social Club singer Celia Cruz and pianist Chucho Valdés.
Cuban music is a mix of African and European influences, and is often very lively and upbeat.
The Castro government invested heavily in education and it's quite normal to see classically-trained musicians playing in bars at night, as we did.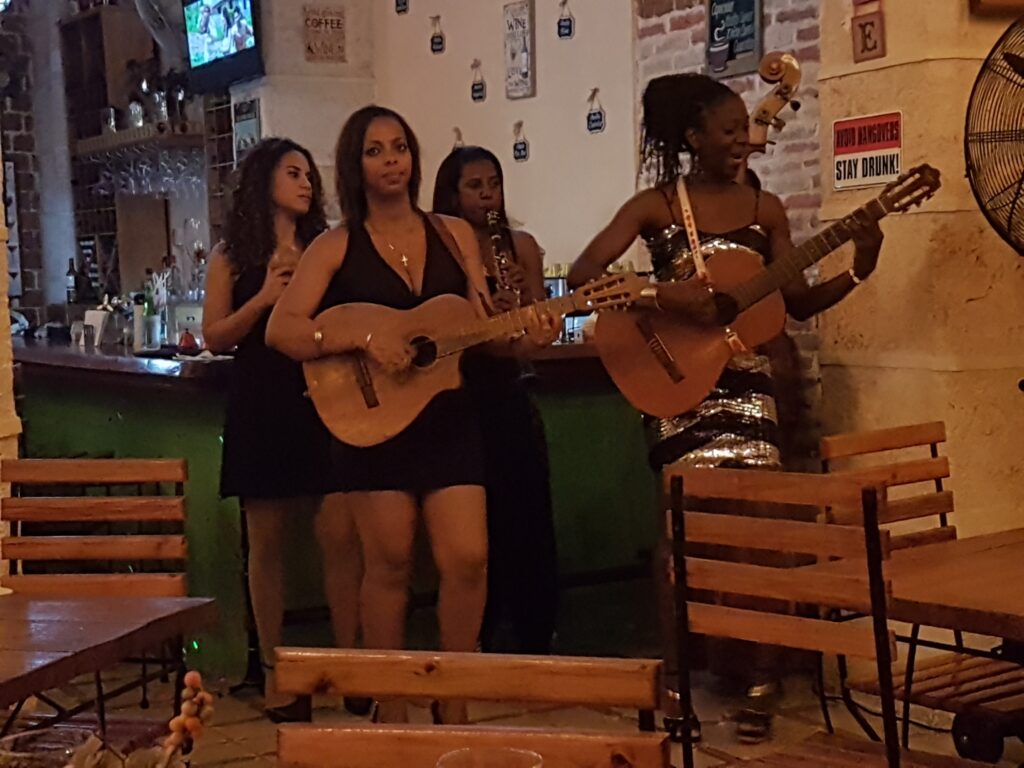 Theatre
Cuban theatre is another important part of the country's cultural scene. Cuban playwrights have tackled a wide range of subjects, from the country's history to the experiences of its people under communism. Cuban theatre is often very political, and, perhaps surprisingly, many plays have been critical of the government.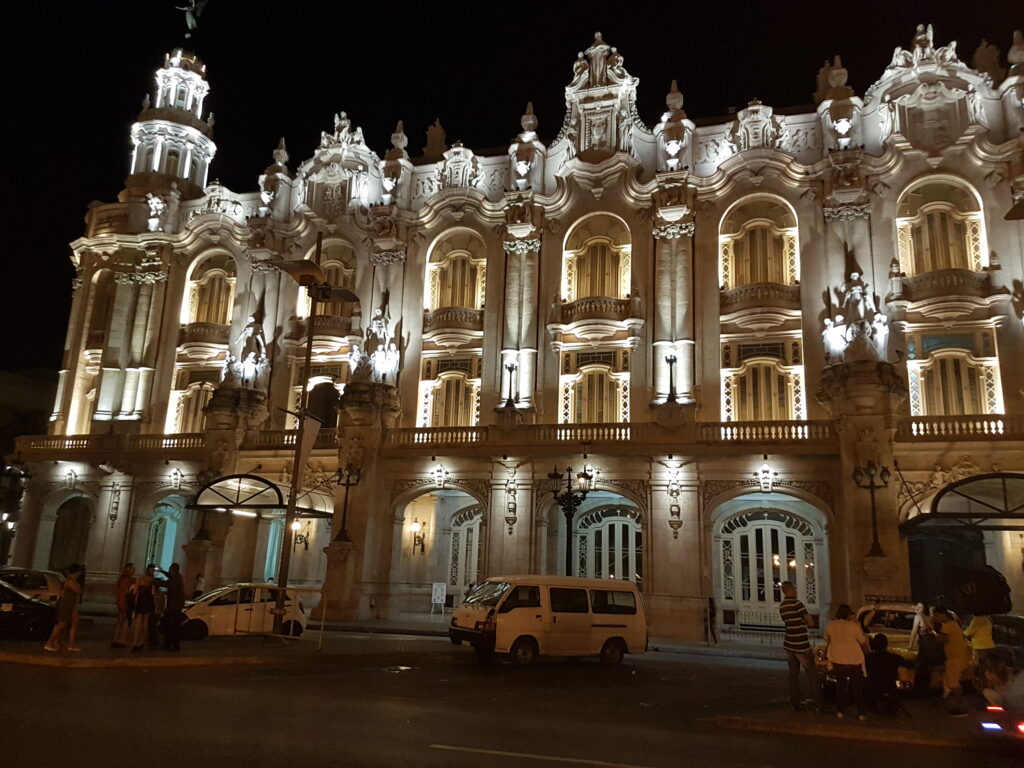 Building design
Building design in Cuba has also been affected by the country's communist ideology. Architects have been tasked with creating functional and attractive buildings that reflect the socialist ethos. As a result, Cuban cities are filled with arguably interesting and unusual buildings, from high-rise apartment blocks to brightly coloured housing projects.
They are not all to everyone's taste.
Recently Cubans have focused more on restoring their colonial and post-colonial era buildings because they have recognised the tourist value of their architectural heritage. That I appreciated, but none of the newer buildings were notable for me.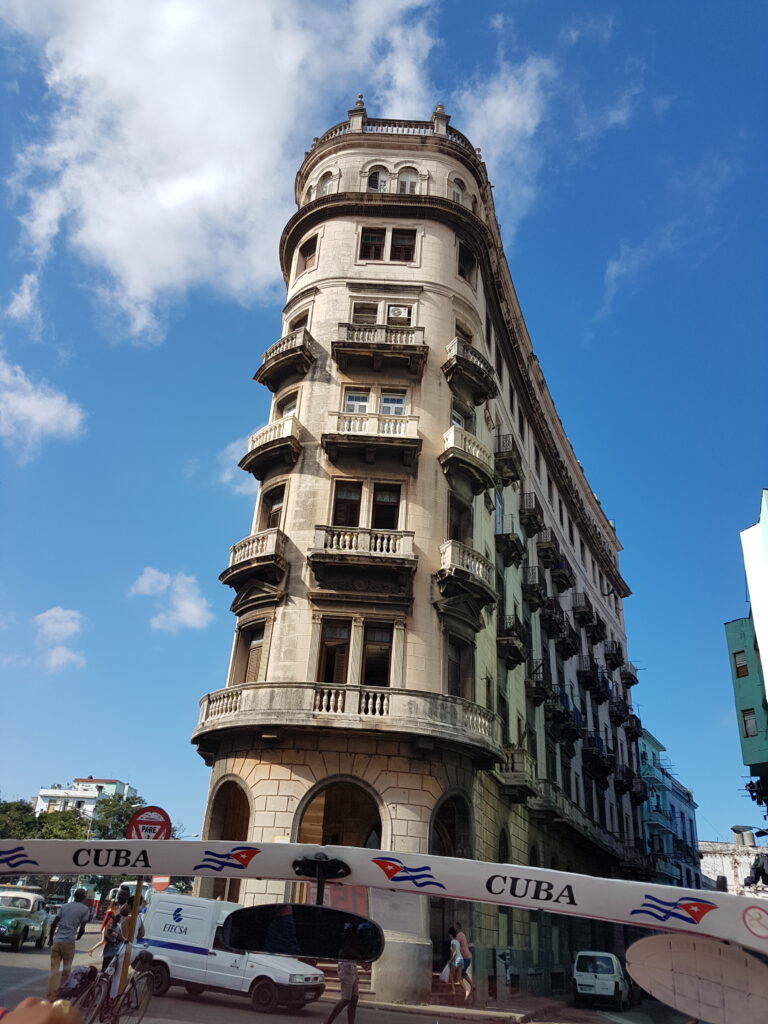 The cars
A legacy from the years of the Batista regime when Meyer Lansky was heavily involved in the crooked world in Cuba, the cars are a living artform. Yes they reflect US automobile art from the 1950s, but where else in the world could you walk through a gallery like this?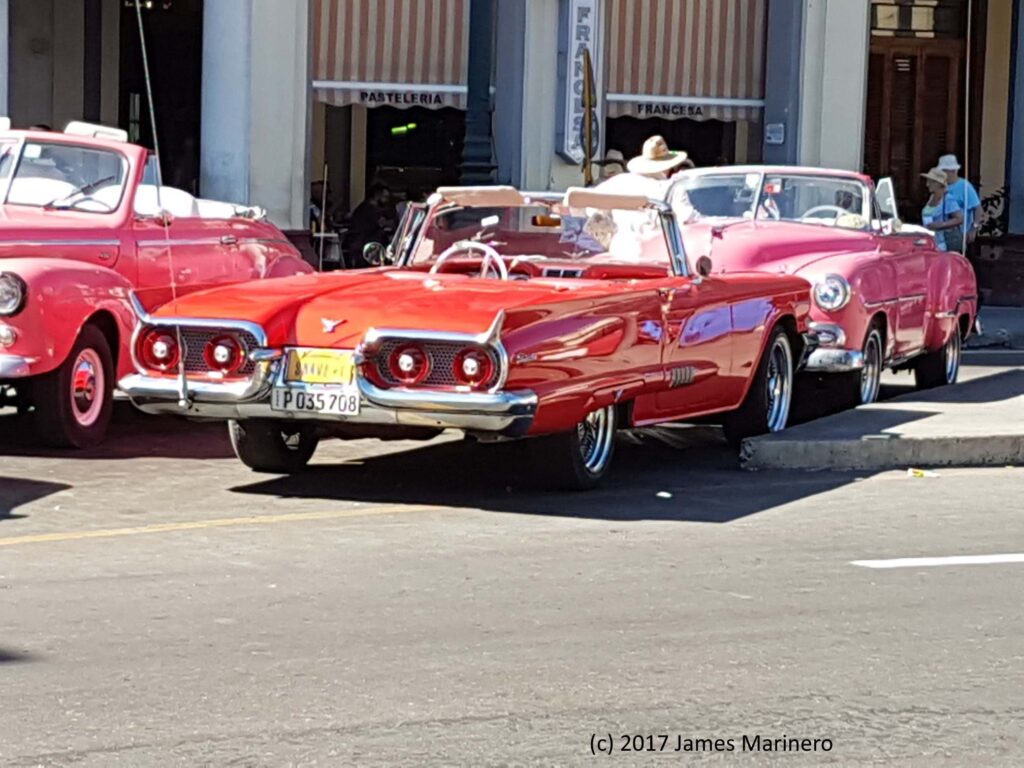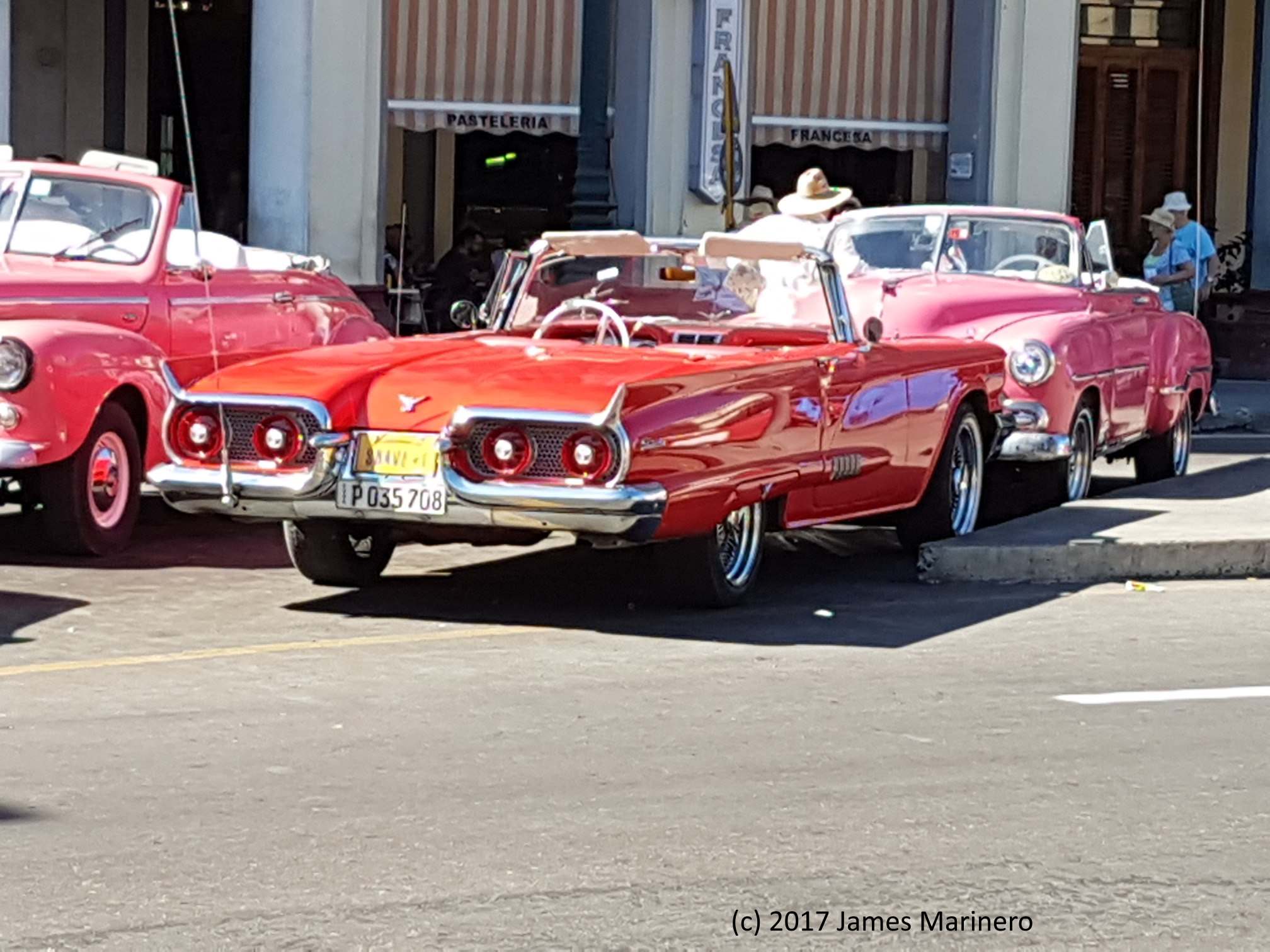 My conclusions
Cuba's art scene is vibrant and diverse, and reflects the country's complex history and culture. Cuban artists are known for their innovation, their commitment to socialist ideals, and their ability to comment on political and social issues through their work.
Cuba's art scene is truly unique. Some would says that its commitment to socialist ideals has produced some of the most innovative and exciting art of the last 50 years. For me, artists are artists and we'd have had great art revolution or not.
Different perhaps, but art nevertheless.
I had a great time there and even the artwork in the cemeteries can be enjoyed, if you have the time…