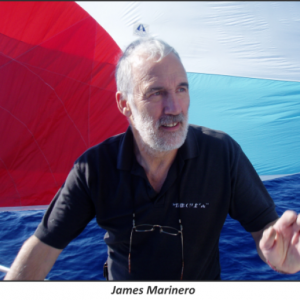 Now a thriller book author, I have at various times been a chef, a milkman, maths lecturer, private tutor, IT consultant and project manager. I've been a sailor since age 11 and I'm now achieving a lifelong ambition to live on my boat and write novels.
During my careers I have worked in the Middle East, Russia, Scandinavia, the US, Kazakhstan and much of Europe. I have sailed to many of the Atlantic Islands, Brazil, the Caribbean, the Mediterranean and North Africa in my own boat. I've done 3 Atlantic crossings (and counting) in my own boat.
My personal interests, careers, education and travel equip me reasonably well to work now as a  thriller book author. I've recently been doing some book research in Grenada (do you remember the US invasion there in 1983)? In November 2010 I was in Tunisia, moored near the Presidential Palace. A month later the Palace was sacked during the revolution. Many of the photographs on my blog and website have been taken by me when I'm researching locations and plots and trying to 'get the feel' of a place.
My own reading interests are built on having read all the Alistair Maclean, Hammond Innes, Len Deighton, Mickey Spillane and Helen MacInnes (that's a clever name she chose) books when I was a teenager. Now, I love to read John Le Carré, James Lee Burke and Lee Child (isn't Jack Reacher the best hard guy around – but then maybe my Steve Baldwin is catching up)? And you can add to that list with John Sandford, Glenn Meade, Vince Flynn – and remember Craig Thomas of 'Firefox' fame? He was a Welshman, as am I. The Welsh are Celts and poets, but I'm afraid my poetry falls short of even William McGonagall.
So, for more than ten years now I have been working to develop my craft as a thriller book author, learning from the books I read and the authors I enjoy.
I've also done some non-fiction writing along the way.
I was commissioned to write the true story of a boy who was emotionally neglected by his mother and expelled from school at the age of 5. Against all the odds he went on to become a successful electronics engineer. The book 'Susan's Brother' was the result.
I've also worked on a variety of ghostwriting assignments, including a project for Suziann Reid (a well known US Track and Field athlete). I have editor credit for her book on drugs in sport  'Dark Secrets' which received good reviews.
Here's an in-depth interview with me by Cathy Stucker for her blog
Thank you for your interest – I promise I will do my best to entertain you with my thrillers.
Please follow me  on Twitter @jamesmarinero and on Facebook and don't miss out on book offers and other updates.